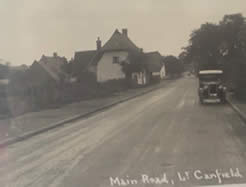 Little Canfield is a village and a civil parish in the Uttlesford district of Essex, England. The village is situated on the B1256 road, near to the main A120 road and next to the village of Takeley. Little Canfield is in the Takeley and the Canfields ward of Uttlesford, and the Dunmow division of Essex County Council. Details of the local District Councillors and County Councillor for the area can be found on the Local Community Information Page.
The village has expanded a fair bit over the last few years, with one third of Priors Green development being in the village of Little Canfield.
It has a public house, the Lion and Lamb, and a beautiful church, All Saints which dates back to the 12th century, a grade II listed building, we share our services with Takeley church. We have a number of listed buildings in the village, some of these have an M on the front, and that links them to the Maynard estate, which used to be part of Easton Lodge heritage.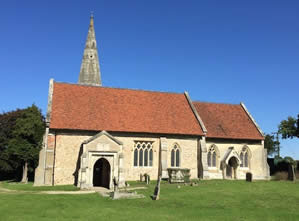 We are lucky enough to have the Flitch Way which is a Linear country park running through the village, this was once a railway line that carried Edward, Prince of Wales whom later became King Edward VII to meet The Countess of Warwick between 1889 and 1898. The station or halt as it was known was put in along the line in 1894. It is a beautiful non motorised byway, which means that you can ride a bike or a horse along there, or walk, or run. The surface is complimentary to all those activities.
Our Parish council meet on the 1st Monday of every month (Except August and December) at 7.30pm usually in the Village Hall. If you would like any further information about our village please do not hesitate to click on the contact us link.